Everybody knows that everything is bigger in Texas. From the booming music scene in the Live Music Capital of the World to the rolling hills locals call the hill country, Texas is full of big, beautiful surprises. With the common usage of the word "y'all", Texas might be one of the most inclusive places in the entire southern United States. Welcoming visitors to warm weather year-round with good ole southern hospitality, there's no place bigger and better than the state of Texas.
Everything's Bigger in Texas
There's no denying that Texas is huge. It is the largest state in the continental U.S, only Alaska is larger. Texas is 268,497 square miles, making it bigger than any country in Europe. In fact, it is twice the size of Germany. Texas could easily fit a few European countries within its borders. If Texas was its own country it would be the 40th largest in the world. 1 in every 12 Americans lives in Texas. There is even a ranch in Texas that is larger than the state of Rhode Island. The King Ranch in South Texas is 1,289 square miles, Rhode Island is only 1,212 square miles. King Ranch sits on 825,000 acres and has over 200 Quarter Horses and over 35,000 heads of cattle. It was made a National Historic Landmark in 1961. 
A Paradise of Tacos
Well everybody knows the glory that is Tex-Mex, only the few who venture to the great state of Texas have the joy of eating tacos for nearly every meal. Ask any local and they'll tell you their favorite taco spots for breakfast, lunch, and dinner. Some may mention Torchy's Tacos, but beware, these aren't the best tacos you'll find in town. Venture to Valentina's Tex-Mex food truck or El Chilito for something more authentic to Austin. Or visit all three. Don't worry, there are plenty of hiking trails to work off all the tortillas you'll consume while you're here.
Live Music Capital of the World
Austin, Texas, the home of Willie Nelson, boasts the most live music of any place in the world, competing only with Nashville, Tennessee. With amazing venues such as Mohawk, Barracuda, ACL Live, and many many more, there's a live show for everyone. Every night of the week you can visit nearly any of the bar areas in Austin and find something worth listening to. Visit Dirty Sixth, East Sixth, or a brewery in South Austin and we promise you won't be disappointed.
Good Ole Texas BBQ
It's no denying that some of the best food in the states can be found in Texas. With multiple restaurants being featured on shows like Diners, Drive-ins, and Dives, there's no going wrong with some good ole Texas bbq. The most infamous of BBQ can be found at The Salt Lick in Driftwood, TX. With an all you can eat BBQ option for just short of $25, you'll want to wear your stretchy pants for this one. They even make their own wine and have live music on most nights.
Dr Pepper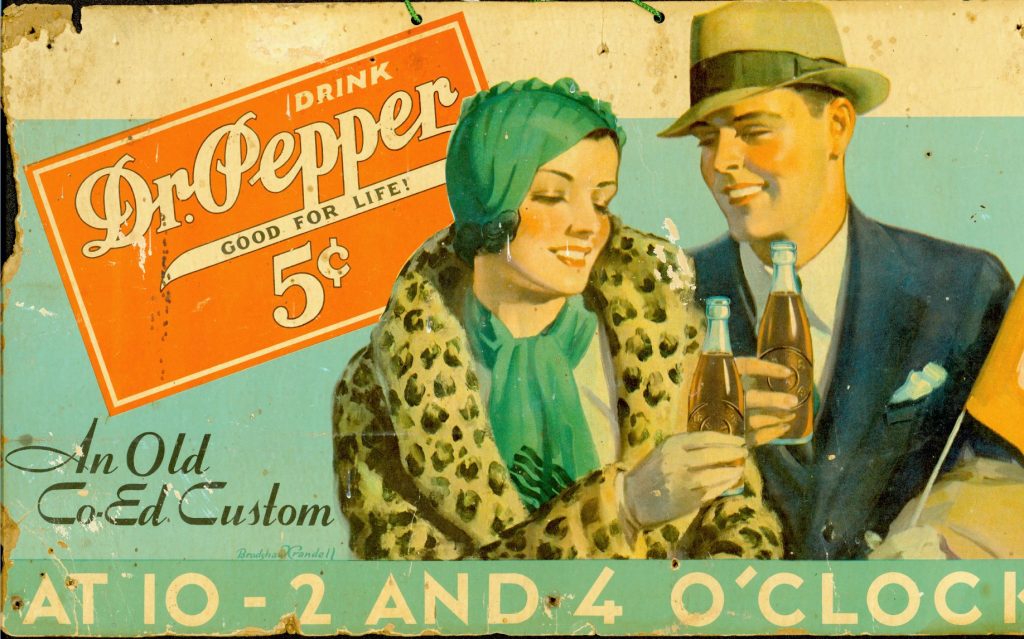 Texas is home to a lot of things but did you know that it is also the home of the world-famous soft drink Dr Pepper? Charles Alderton, a pharmacist, invented Dr Pepper at Morrison's Old Corner Drug in Waco, Texas around 1885. He enjoyed experimenting with the different syrup flavors at the shop's soda fountain. He eventually found a flavor he loved that was different than the usual fruity flavors. It was originally referred to as a Waco drink. Eventually he called it Dr Pepper after an old colleague. Dr Pepper made its national debut at the 1904 World's Fair in St. Louis. For years, it was mostly known in the South and Southwest. It was having a hard time breaking into new markets due to Pepsi and Coca-Cola's exclusive contracts. Then in 1963, a federal court ruled that Dr Pepper's unique flavor profile kept it from being classified as a "cola product". After that, Dr Pepper was available nationwide.