Settled by Mormon pioneers in 1847, Utah has one of the most unique histories of any state in the union. It's home to some stunning natural landmarks, peculiar customs, and Western customs. It is also the only state where every county contains some part of a national forest. Fun fact, Utahans eat twice the amount of lime green Jell-O as the rest of the population. A popular way to consume the sweet treat in Utah is to add shredded carrots to the mix.
Arches National Park
Arches National Park is known for a landscape of contrasting colors, landforms and textures unlike any other in the world. With over 2,000 natural stone arches, hundreds of soaring pinnacles, massive fins, and giant balanced rocks, this park is a wonderland for visitors of all kinds. In the past, hikers who have discovered undocumented arches have been given the honor of getting to name them. Be sure to find a camping spot and stay for the sunset.
The First KFC
This might take you by surprise, but the first-ever KFC wasn't actually in Kentucky but in Utah. This iconic fried chick recipe was first served at the Harman Cafe, which was owned by Colonel Sander's friend Leon W. "Pete" Harman. Customers were lining down the street waiting to get a taste of Colonel Sanders's chicken, which inspired him to license his own chicken recipe to restaurants across the country.
Great Salt Lake
In 1824, Jim Bridger was the first English speaking person to come across the Great Salt Lake. He originally thought that he had found the Pacific Ocean because it is so salty but soon realized his mistake. The Great Salt Lake is the largest of its kind in the Western world. It spans about 2,100 square miles and is 34 feet deep. Utah's Great Salt Lake is around 4 times saltier than the ocean, 9 times in its saltiest areas. It contains about 4.5-4.9 billion tons of undissolved salt. The reason it is so salty is because there is no outlet and the salt deposits became concentrated in the lake.  
Little Hollywood
The small town of Kanab in Southern Utah was nicknamed "Little Hollywood" because of all the movies and TV series filmed near there. Utah has some unique landscapes that provided a great backdrop, especially for Westerns. Old movies like Stagecoach, The Outlaw Josey Wales and Planet of the Apes were filmed near Kanab.  As well as classic TV shows like The Lone Ranger, Gunsmoke, Daniel Boone and The Six Million Dollar Man. Newer movies that took advantage of the scenic beauty of Kanab include John Carter, The Lone Ranger, The Flinstones and Maverick. Since 1924 over 100 movies and TV shows were filmed there. Kanab now has Little Hollywood Land where there's a museum, giftshop and even some movie sets. Other parts of Utah have lent itself to Hollywood as well. Recently Dead Horse Point and Castle Valley was used for Westworld.  
The Greatest Snow on Earth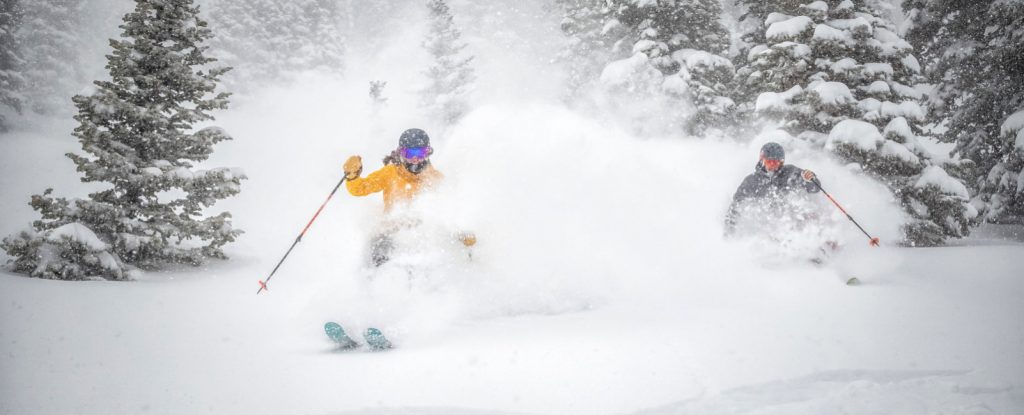 The moment you cross into the great state of Utah, you'll notice something different about the license plates… they boast that Utah has "The Greatest Snow on Earth". This is because the snow found in Utah is lighter and drier than what's found in other states. This leads to some great powder skiing that draws in visitors from around the world. Popular ski resorts include Alta and Park City.