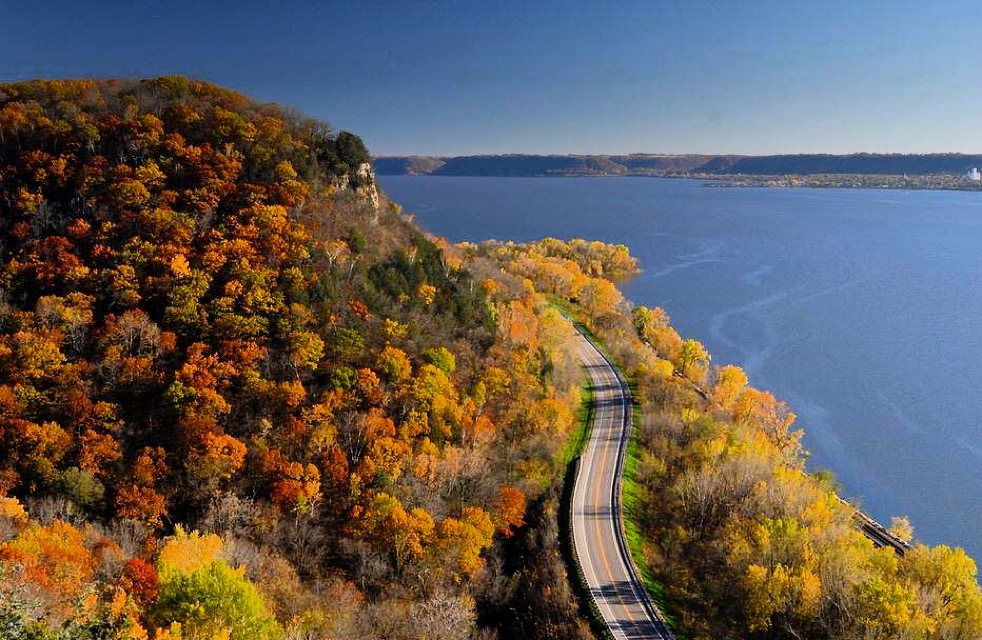 One of the only states in the U.S. known for cheese, Wisconsin, and its residents enjoy a state full of lakes, tourist attractions, and fun facts. What many may not know is the term "cheesehead" actually started as a term the German soldiers used to insult the Dutch during World War II. These days, the term is used in a bit more endearing way to describe cheese-lovin' Wisconsites. The first cheesehead was worn at a Brewers game, not a Packers game, and was a couch cushion with holes burned in the foam and painted yellow. Many may also not be aware that Barbie's fictional hometown was based in Wisconsin in a fictional town called Willows.
Wisconsin Dells
Known as the waterpark capital of the world, Wisconsin Dells is a hot spot for water fun. Featured on the travel channel time and time again, this city has multiple waterparks to offer the world. The world-famous Noah's Ark Waterpark is the largest outdoor waterpark in the world and featured the world's first water coaster. In addition to Noah's Ark, Kalahari is based in the Wisconsin Dells. Kalahari is the world's largest indoor waterpark and clocks in at a massive 125,00 square feet. So grab your bathing suit and head to the city of water thrills, you're sure to have a good time.
Margarine Laws
One really funky thing worth knowing about Wisconsin- they banned the sale and use of yellow margarine from 1895 to 1967. During this time residents used to have to smuggle it in from Illinois. This ban was put in place to protect the states many dairy farmers and the production of butter. During this time if you wanted to buy margarine in Wisconsin, you could only get it in unappetizing white. After the ban was lifted the state continued to enforce laws on the use of margarine. It's still illegal for a restaurant to serve margarine as a butter substitute unless the customer specifically requests it.