Montana, known as the "Treasure State," is undoubtedly a gem in itself. With its breathtaking landscapes, diverse wildlife, and rich history, it offers a plethora of unique experiences that are often overlooked. This article seeks to unveil these hidden gems in Montana, each one more enchanting than the last, and all ready to be discovered and cherished.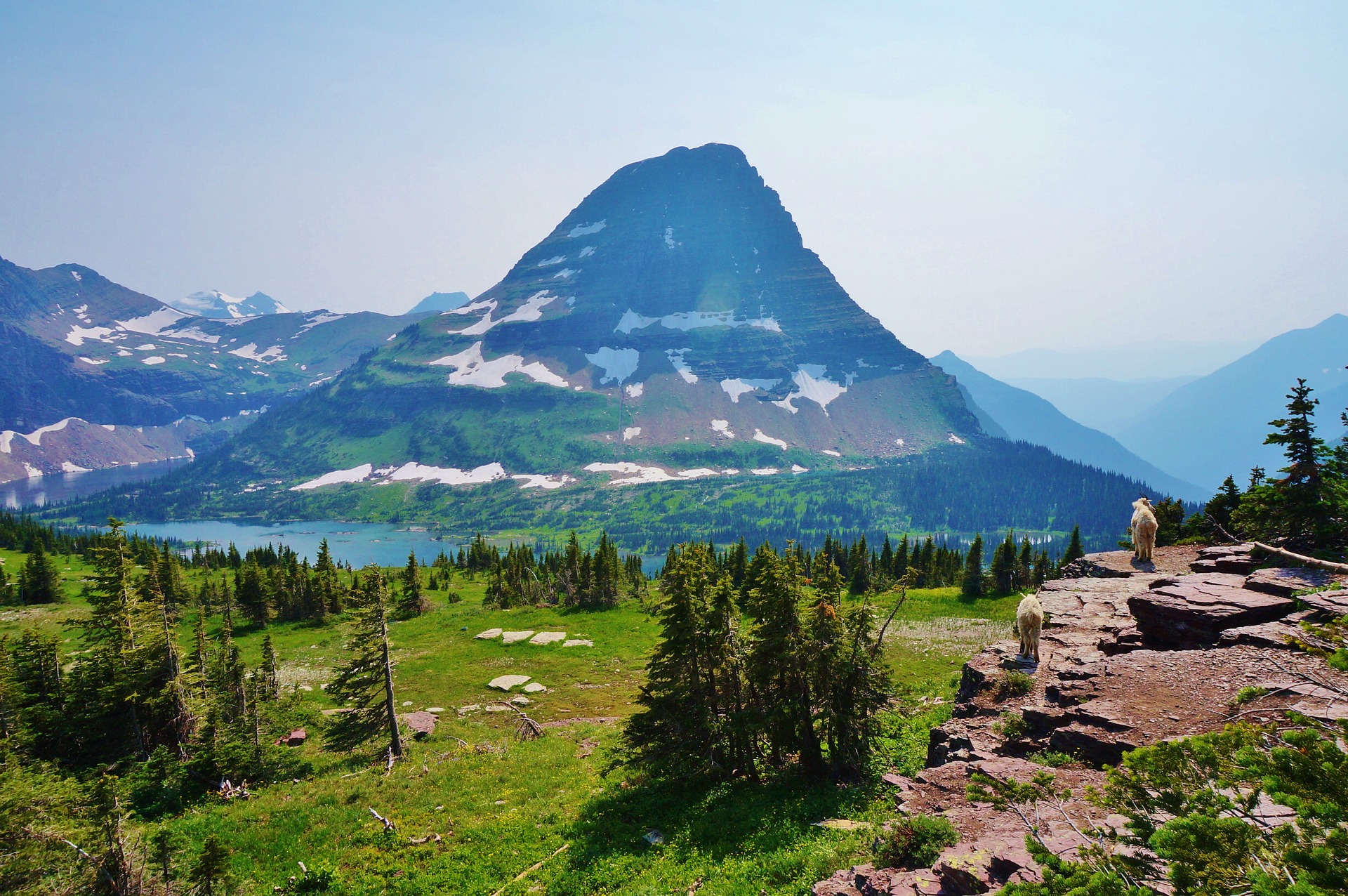 Photo by CarinaChen on Pixabay
1. Gates of the Mountains
A Scenic Journey through Time
Situated about 20 miles north of Helena, the Gates of the Mountains is a striking series of limestone cliffs that dramatically rise from the Missouri River. This spectacular site was named by Meriwether Lewis in 1805 and is steeped in history and natural beauty.
A Boat Tour Down Memory Lane
A guided boat tour, which runs from May to September, offers an in-depth insight into the area's geological features and the Lewis and Clark expedition. The tour takes you on a journey through time, as you soak in the stunning vistas of the towering cliffs and immerse yourself in the rich history of this incredible site.
2. Bannack State Park
A Ghost Town Frozen in Time
Bannack State Park in southwestern Montana is home to a well-preserved ghost town dating back to the gold rush of the 1860s. Once the capital of Montana Territory, this ghost town boasts over 50 historic buildings, frozen in time and waiting to be explored.
Bannack Days: A Weekend of Living History
Visiting during Bannack Days, a weekend event held each July, is highly recommended. This event provides a unique opportunity to experience living history demonstrations, gold panning, and stagecoach rides, transporting you back to the gold rush era.
3. Kootenai Falls and Swinging Bridge
A Cascade of Beauty and Culture
Kootenai Falls, located near the town of Libby, is Montana's largest undammed waterfall and a sacred site for the Kootenai Tribe. The falls are easily accessible via a 1-mile trail, and the swinging bridge offers breathtaking views of the Kootenai River.
A Habitat of Diverse Wildlife
In addition to its natural beauty, the area serves as a habitat for various wildlife species, including osprey, bald eagles, and deer, making it a popular destination for nature enthusiasts and wildlife photographers alike.
4. Makoshika State Park
An Adventure through the Badlands
Makoshika State Park, situated near the town of Glendive, is Montana's largest state park and offers a unique badlands landscape. It features several hiking trails, interpretive displays, and a visitor center with paleontological exhibits.
A Peek into Prehistory
The park is home to various dinosaur fossils, including Triceratops and Tyrannosaurus rex, making it an ideal destination for history buffs and dinosaur enthusiasts. It's an adventure through the badlands, taking you back in time to the age of the dinosaurs.
5. Polebridge Mercantile
A Taste of Montana's Rustic Charm
Established in 1914, the historic Polebridge Mercantile is located near the northwest entrance of Glacier National Park. This rustic general store is renowned for its delicious huckleberry bear claws, homemade sandwiches, and locally crafted gifts.
A Scenic Drive through Nature
The nearby North Fork Road offers scenic views of Glacier National Park and the Flathead River. It's an experience that combines the charm of a small-town general store with the grandeur of Montana's natural landscapes.
6. Garden of One Thousand Buddhas
A Sanctuary of Peace and Spiritual Growth
Located in Arlee, the Garden of One Thousand Buddhas is a sacred site that promotes peace, spiritual growth, and cultural preservation. The garden features over 1,000 hand-cast Buddha statues and a central shrine dedicated to the female Buddha, Tara.
A Year-round Calendar of Events
Visitors are invited to participate in meditation classes, workshops, and special events throughout the year. It's a place where one can immerse themselves in tranquillity and seek spiritual enlightenment amidst the serene beauty of Montana.
7. Crystal Lake
A Gem Nestled in the Mountains
Nestled in the Little Belt Mountains, Crystal Lake is a picturesque alpine lake surrounded by dense forests and rugged peaks. The 5.5-mile Crystal Lake Trail offers stunning views and a moderate hike suitable for most skill levels.
A Haven for Fishing Enthusiasts
The lake is stocked with rainbow trout, making it a popular destination for fishing enthusiasts. Whether you're an avid angler or a nature lover seeking solace, Crystal Lake is a perfect retreat.
8. The Ringing Rocks
A Symphony of Nature's Wonders
The Ringing Rocks, located near Butte, present a unique geological formation consisting of boulder-sized rocks that emit a bell-like sound when struck. The phenomenon is due to the unique composition and arrangement of the rocks, which are part of an ancient volcanic formation.
Hammer in Hand, Ready to Explore
A small hammer is all you need to experience this natural wonder for yourself. It's a one-of-a-kind auditory experience that's sure to leave you with a sense of awe and admiration for the fascinating wonders of nature.
9. Virginia City and Nevada City
A Glimpse into Montana's Gold-Mining Past
Virginia City and Nevada City are two well-preserved ghost towns near the southwestern corner of Montana. These towns provide a glimpse into the area's gold-mining past, with many historic buildings and artifacts on display.
A Ride Back in Time
Visiting during the summer months is recommended, as you can partake in living history events, gold panning, and a ride on the Alder Gulch Short Line Railroad. It's a unique opportunity to step back in time and relive the glory days of Montana's gold-mining era.
10. Giant Springs State Park
A Celebration of Nature's Majesty
Located in Great Falls, Giant Springs State Park is home to one of the largest freshwater springs in the country. The springs discharge over 150 million gallons of water daily, which flows into the Missouri River.
The World's Shortest River
The park also features the Roe River, recognized as the world's shortest river, measuring just 201 feet in length. The park is a great spot for picnicking, birdwatching, and exploring the nearby Lewis and Clark Interpretive Center.
11. The Miracle of America Museum
A Journey through America's Past
The Miracle of America Museum in Polson is an eclectic collection of Americana artifacts, ranging from vintage motorcycles and antique cars to historical memorabilia. This quirky museum provides a fascinating look into America's past and is a must-visit for history buffs.
12. Wild Horse Island State Park
A Unique Montana Experience
Wild Horse Island, located on Flathead Lake, is only accessible by boat and offers a truly unique Montana experience. The island is home to a small population of wild horses, as well as bighorn sheep, mule deer, and various bird species.
A Day in Paradise
Spend a day hiking the island's trails and enjoying the pristine beauty of this secluded paradise. It's an adventure that offers a unique blend of wildlife viewing, hiking, and sheer tranquility.
13. Pictograph Cave State Park
A Window to Montana's Prehistoric Past
Located just outside Billings, Pictograph Cave State Park is a significant archaeological site that showcases ancient rock paintings created by prehistoric hunters over 2,000 years ago. The park features a short interpretive trail that leads to the caves, where you can view the pictographs up close and learn about the area's early inhabitants.
14. American Computer & Robotics Museum
A Tribute to Technological Evolution
The American Computer & Robotics Museum in Bozeman offers a fascinating look into the history of computing, communications, and robotics. The museum houses an impressive collection of artifacts, including early computers, rare manuscripts, and space exploration memorabilia, providing an informative and engaging experience for all ages.
15. Moss Mansion
A Peek into the Life of Montana's Elite
Moss Mansion, located in Billings, is a beautiful and well-preserved historic home built in 1903. This impressive red sandstone mansion showcases original furnishings and exquisite architectural details, providing a glimpse into the life of a prominent Montana family during the early 20th century.
Guided Tours for a Deeper Insight
Guided tours offer insights into the mansion's history and its occupants. It's an opportunity to step back in time and experience the grandeur and elegance of a bygone era.
16. Our Lady of the Rockies
An Iconic Monument of Faith
Standing at 90 feet tall, Our Lady of the Rockies is a colossal statue of the Virgin Mary located atop the Continental Divide overlooking Butte. This impressive monument can be seen from miles away and is accessible via a guided tour.
An Unforgettable Mountain Drive
The tour includes a scenic drive up the mountain and a visit to the statue's base, offering a unique experience that combines natural beauty with spiritual significance.
17. Earthquake Lake
A Haunting Reminder of Nature's Power
Also known as "Quake Lake," Earthquake Lake was formed in 1959 after a powerful earthquake caused a massive landslide, blocking the Madison River. Today, the lake is a haunting reminder of nature's power and a popular spot for fishing, boating, and camping.
The Earthquake Lake Visitor Center
Visiting the Earthquake Lake Visitor Center is highly recommended. It offers a wealth of information about the area's geology and the dramatic events that shaped the landscape.
18. Bear Creek Saloon and Steakhouse
A Unique Dining Experience
Located in the small town of Bearcreek, the Bear Creek Saloon and Steakhouse offers a unique dining experience combined with live pig racing during the summer months. Enjoy a delicious steak or burger while cheering on your favorite pig at this one-of-a-kind Montana establishment.
19. Granite Ghost Town State Park
A Remnant of Montana's Mining Heritage
Granite Ghost Town State Park, situated near Philipsburg, preserves the remnants of a once-thriving silver mining town. Hike the 4-mile round-trip trail to the Granite Mine site, where you can explore the ruins of the miner's boarding house, the superintendent's house, and a massive stone engine house.
20. Whitefish Mountain Resort
A Destination for All Seasons
While Whitefish Mountain Resort is well-known for its winter skiing and snowboarding, it also offers a variety of summer activities. Take a scenic gondola ride to the summit, zip line through the trees, or try the thrilling alpine slide for an unforgettable adventure.
21. The Sweet Palace
A Sweet Retreat
The Sweet Palace, located in Philipsburg, is a charming candy store that will transport you back to your childhood. With over 1,000 different types of candy, from handmade chocolates to old-fashioned saltwater taffy, it's a must-visit for anyone with a sweet tooth.
22. Chief Plenty Coups State Park
A Tribute to a Native American Leader
Chief Plenty Coups State Park, near Pryor, commemorates the life and legacy of the Crow Tribe leader who played a vital role in shaping Montana's history. Explore the park's museum, the Chief's original log home, and the sacred spring, where Chief Plenty Coups received his prophetic visions.
23. Bighorn Canyon National Recreation Area
A Blend of Scenic Beauty and Wildlife
The Bighorn Canyon National Recreation Area, located in southern Montana and northern Wyoming, offers stunning red cliffs, deep blue waters, and a diverse range of wildlife, including wild horses, bighorn sheep, and prairie dogs. Take a scenic drive, hike one of the many trails, or enjoy a boat tour on Bighorn Lake.
24. The Berkeley Pit
A Reminder of Montana's Industrial History
The Berkeley Pit, situated in Butte, is a former open-pit copper mine turned toxic lake. Although it may seem like an unusual attraction, the viewing platform offers a unique perspective on the environmental and industrial history of the area. The Berkeley Pit Visitor Center provides educational exhibits and information about the site's history and ongoing remediation efforts.
25. C.M. Russell Museum
A Tribute to a Renowned Western Artist
The C.M. Russell Museum in Great Falls is dedicated to the life and art of Charles M. Russell, a renowned Western artist. The museum's impressive collection includes over 2,000 of Russell's paintings, sculptures, and personal artifacts, providing an in-depth look at the artist's life and his connection to Montana.
Montana's hidden gems offer a variety of unique experiences and stunning landscapes that aren't just the national parks and cities. Make sure to add these to your itinerary when planning a trip out west. As you explore these treasures, you'll discover the true essence of Montana – its natural beauty, rich history, and the spirit of adventure that permeates every corner of the state.